<html> <head> <title></title> </head> <body text="#000000" size="4" link="#804000" vlink="#008000" alink="#800080"> <p align="center">



The BrickBay Lego® shop of the





Check Out This Link To Learn More About Us:
Real Millennium Group Home Page

Thank you for taking an interest in our shop and our site. We have lots of other stuff on auction on various servers across the web, so check out our Auction Directory here: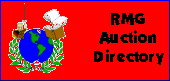 Check out all our Lego® Auctions here:




To view my Pricing Criteria for items in my shop (in a new window) go here: Pricing Criteria
If you have questions about an item located in our shop, please contact us using the following form:
Contact Brick by Brick

Please, only contact me for specific questions about my products or shop. This applies to all my e-mail addresses located on the web site. I already have enough work to do without having to wade through spam and unsolicited offers for all our e-mail accounts. Do not send me any offers or any type of deal, etc., etc., etc. that I didn't specifically ask you for. Anyone sending me unnecessary e-mail will be reported as a spammer.

Please do not ask me to send pictures of a specific item(s) unless you intend to buy the item(s) and its/their value is $100 or greater. All sets have been packed up for safe storage, and it takes some time to unpack them, take the pictures, and then post them to the website (I do not e-mail any pictures), then repack them. I have a full time job and work 60 hours a week or more on a regular basis, so have only enough time to handle the orders that have been placed. I will do my utmost to get the pictures of any sets posted in a timely manner, but expect this process to take a week or two at the soonest.

<p align="left">SHOP NOTES
All my Legos come from a smoke free environment, so there should me no noticible smell on any part or set. However, since some of my stock has been acquired from auctions and other places on the 'net, a residual smell may occassionally be detected. This should be a minor issue as the majority of my stock has been in my possession for a couple of years now.

Regarding descriptions: MISB = Mint in Sealed Box; MISP = Mint in Sealed Polybag; HTF = Hard to Find; M = Mint; NM = Near Mint; Ex = Excellent; Gr = Great; Gd = Good.
When we state that a set is complete, it means all pieces required to build set according to instructions/box pictures are included and are the right color, size, etc., and generally in mint/near mint condition. We will also mention if there are extras, like all sizes of helmet feathers, extra pieces that came with the set, original parts in the set (clip plates), etc. if I can (descripts are limited to 255 characters).
All open sets contain the original instructions unless otherwise stated in the description.
When piece count is mentioned, it is taken from the official Lego total for the set, most of the time right from the box/polybag. Mint/Near Mint condition means set/part is basically like new, and may show some minor play wear. Excellent condition shows signs of wear - piece doesn't look new upon close inspection. Great/Good condition shows wear, discoloration, scratching, denting, etc. but the piece is usable.

We inspect all our sets and parts prior to listing and make the best estimate we can regarding the description, and for the most part any noticible flaws will be stated. All parts that do not conform to our standards are tossed, so you should be pleased with any order you receive. If not, please contact us with the problem and we will try to resolve it as best we can.

Terms Of Service:
All payments must be in US Funds only.
Unless otherwise stated, all sales are as is and final. There are no returns or refunds. All open sets have been checked to verify that they are complete, if so stated, and will come disassembled.
We will accept only the payment methods stated on the splash page, and the checkout section of the shop. Due to a change in Pay Pal's TOS and recent problems others have had with chargebacks, your confirmed mailing address must be used in sending any payment. Should you wish to have the order shipped to an address other than your confirmed Pay Pal address, please send a separate e-mail with the address you wish me to ship to.

Personal and business checks that are not certified require a 10 day waiting period before order is shipped. We must receive payment, regardless of form, no later than 10 days after we send your invoice with total due, otherwise the order will be cancelled, and negative feedback may be left. Please try to contact us at least once within 5 days of placing an order so we know you intend to follow through. If you encounter any problems, like illness or such that may interfere with our 10 day limit, please let us know right away. We are flexible with legitimate problems. (Placing an order, then going on vacation is not one of them!).

We always try to contact or send an invoice to buyers within 36 hours of placing the order. If you have not received a communication from us within that time, please drop us a short e-mail using the contact form. Something may have happened to prevent us from contacting you within that time, or there may have been a problem with BrickLink that prevented us from being notified of your order.

FREE SHIPPING FOR ALL USA ORDERS AND QUALIFYING INTERNATIONAL ORDERS!!!!
Shipping will be by the least expensive means necessary and will include Delivery Confirmation at our discretion. Insurance is optional on your part and will be an extra charge to your order - we will not pay for the insurance cost.
NOTE TO INTERNATIONAL BUYERS: Free shipping applies only if your total order (prior to any extras such as insurance or shipping) is $150 or greater on non-discounted items. International shipping for orders less than this amount, or for items that are discounted by more than 25% will be an extra charge as costs are much greater than domestic shipping costs. Shipping will be by First Class International - buyers can upgrade to a faster method by request and will be charged the full shipping cost. Any international buyer interested in items in my shop are welcome to e-mail me about them, and I can send you an estimate of the shipping costs.

I do offer discounted shipping rates as per the following:
for any order between $75 and $100 - 10%-15% shipping discount
for any order between $100 and $149 - 16%-30% shipping discount
The % discount depends on the base order total amount, and the actual shipping cost.

If you are a repeat customer, you will qualify for free shipping for any type of order that is $100 or greater, and may qualify for orders less than this amount at my discretion.

The TOS and other information on this page will be updated as necessary.</body>
This page has been viewed 1018 times.