Seller Story:

SEPTEMBER 29, 2016
We knew we'd found the right building when we saw a car with license plate "LEGOMAN" parked up front. One afternoon in southern California, we visited Jason and Christina on the premises of their store, Constructibles™.
Read on to learn more about Constructibles™, and their journey to becoming one of the most successful USA stores on BrickLink.
2016 marks the seventh year for Constructibles. How did you start selling LEGO?
J: I've always collected LEGO as a kid, with a bedroom filled with Town sets from the 80s. It wasn't until my daughter started getting into LEGO that I got back into it. She was into dollhouses, which was just about the time the modulars came out, so I bought her a Cafe Corner. She was into LEGO for a while but then started getting interested in other stuff. Then I was like, "What am I gonna do with all this extra LEGO?"
I began organizing the stuff I had from the 80s, found some pretty rare parts, and wondered if these were worth anything. I bought more bulks of used LEGO, sorted through it, and began parting out sets. That was how I started a BrickLink store, in January of 2009.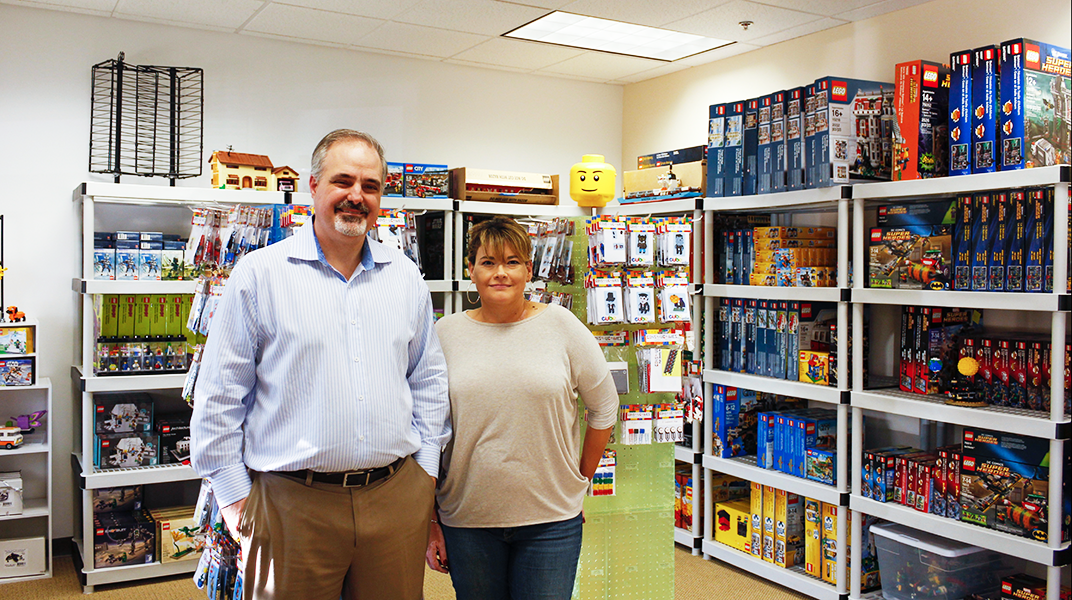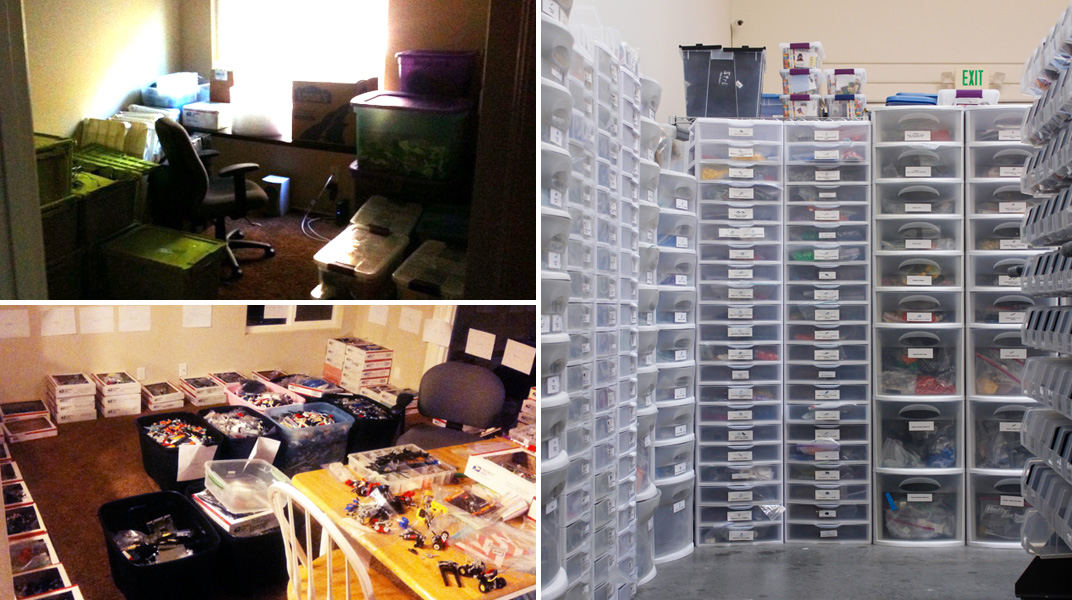 Can you describe how your store evolved over the years?
J: I have a day job, so this has always been a hobby business for me. In the beginning, 7 years ago, I would go to work, come home, and spend 6-7 hours at night either filling orders or doing inventory. One day I finally decided, "This is rough. Either I need to dial back, or push forward to get extra help." That's when I called Christina and asked her if she could help.
C: It was more like, "I NEED HELP. I'M IN A PANIC! Please send out the packages for me!"
Back then I had no clue what things were called, so it took me awhile to get used to. But later, I started getting ideas about things we could do. Between the two of us, it kept getting bigger and bigger.
J: It started from the guest bedroom, then the hallway, and then every open space of my house. We decided to hire Tracy because it was too much for Christina. Funny thing was, "I would wake up in the morning and go to work while other people would come to work at my house."
C: Tracy and I ran out of room to sit down working in the spare bedroom. One of us had to stand for the other to sit down, so we would take turns sitting down. Haha. We decided to hire a third person, but there was just no room. That's when we decided to move to a commercial space, in mid-2013.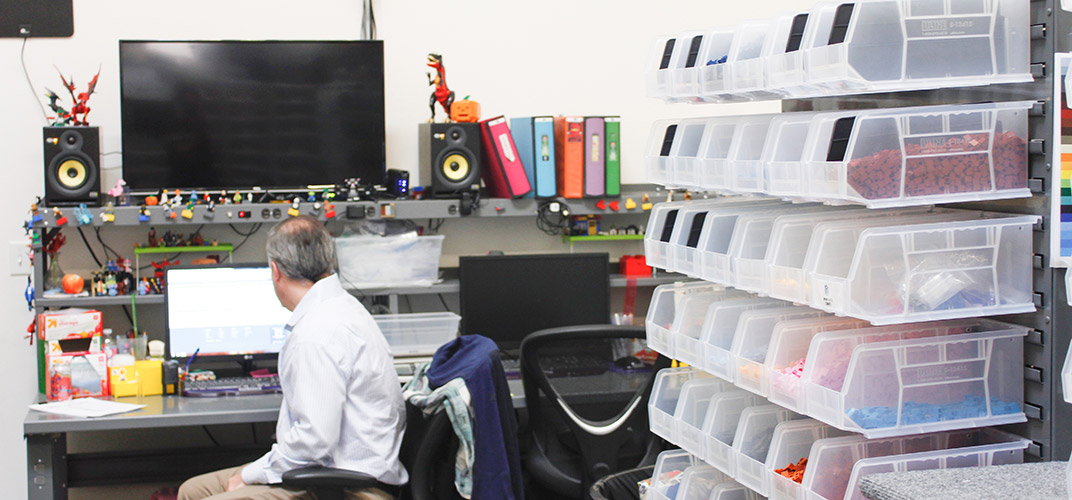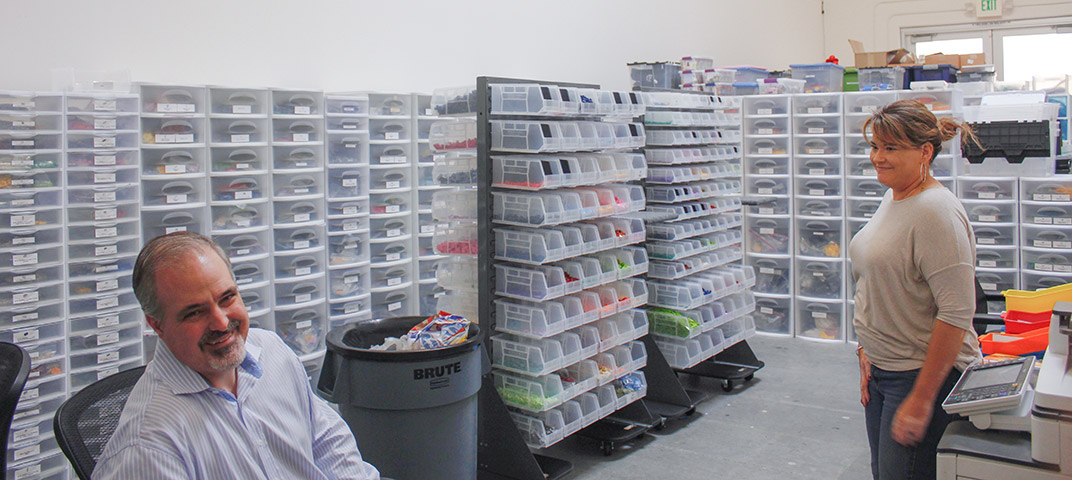 How did you go about organizing your parts inventory?
J: It's trial and error. You can read people debating endlessly about best sorting methods (by color, by part type, etc.) but you have to figure out what works for you in organization systems. Christina likes to sort by color, but it drives me crazy. I can't find anything if I have a whole pile of red!
One of the things I learned is that your storage system has to be flexible. Parts come and go SO fast. Somebody just gave us 60,000 pieces of bricks to sell. It sells really fast because everybody wants basic bricks. So one week I needed a big space, and now it's back down to a normal space.
Some people have created interesting solutions where they barcode or tag a storage location and number their bags. Everybody has to figure out a solution that works for them. You just have to be flexible.
J: When you fill one or two orders a day, it's not a big deal where your stuff is or how you find them. But if you're filling 20 or 40 orders a day, and you're going to the same locations over and over again, you want to try to optimize the time it takes to fill orders.

You've developed an incredible reputation with your customers. How do you work with buyers?
J: One of the things I established when I started 7 years ago was a loyalty coupon program. After your second order with us, you get 5% off of your order and after your third order, you get 10% off. Repeat buyers would get up to 20% off. I've had this program in place for almost all 7 years. I've had a lot of customers that would come to me because they trust our service, they know my prices are reasonable, AND they get the 20% off coupon. So my store became one of the first places they would look if they needed something.
Any interesting experiences with sellers?
J: Once, we got an order in an AppleJacks box. Some people who are just starting out on BrickLink do not really understand the value of bricks.
C: We buy a lot from other BrickLink stores and have code names for stores we want to avoid: "Unibaggers" (throws all the parts in one bag), "Smokers" (parts smell like smoke), and "Motherstackers" (stacked parts that are hard to pull apart).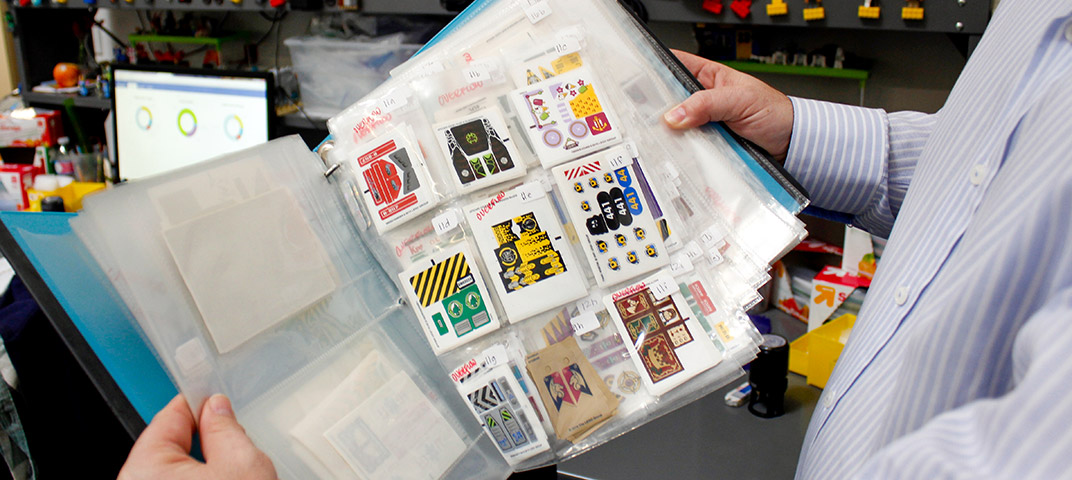 Sellers often tell us they lose the fun in LEGO after a while. Can you speak to that?
J: It goes back to 7 years ago when I would go to work during the day and come home to filling orders all night. I got to a point where I said, "I can't keep doing this." To prevent burnout, I'd say watch the ratio of time. If you're spending too much time doing orders, then you need to raise your prices a little bit. It'll reduce your order volume but then it won't be too crazy. It's a trade-off. The lower your prices are, the more orders you get and the more slam you'll get trying to keep up with the pace of the business. To me, it's much better to slow down. If it's a hobby and you're an AFOL, enjoy it.
C: One tip is to incorporate LEGO into other areas of your life that you love. If you love gardening for example, start building flowers or whatever else you have a passion for. My kids were all in Girl Scouts and Boy Scouts. They did this thing called Swaps where they trade with each other, so I began "LEGO" Swaps. If I did nothing but pull orders and do inventorying for 7 years, "I'd be burnt out."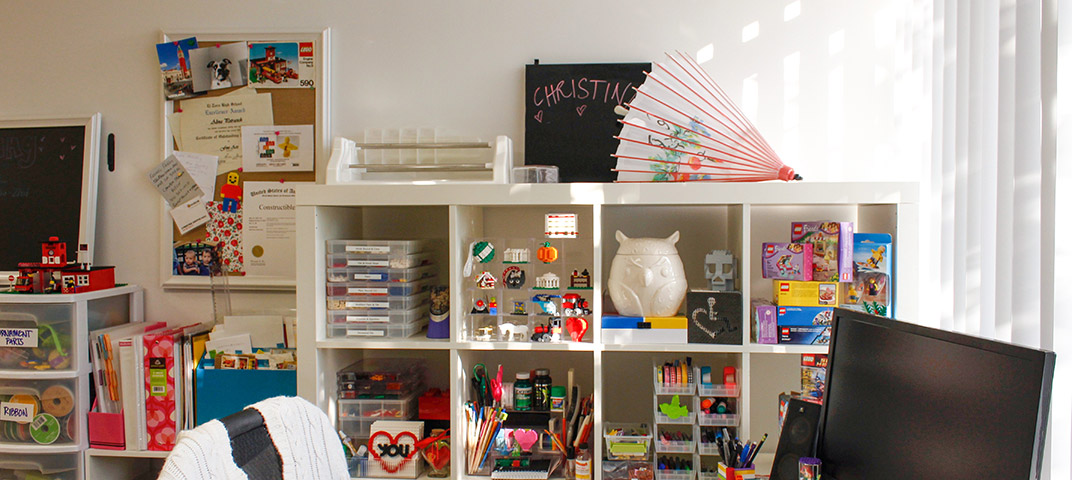 Do you enjoy LEGO outside of BrickLink?
J: Absolutely. I still build. We make our own sets and do conventions. For the past 3 years, we've participated in Brick Fest Live and Bricks LA as a vendor. We're also part of the local LEGO User Group where we meet other builders.
C: We create all sorts of stuff. Last year, we were approached by South Coast Botanic Gardens and designed 4 sets for them to sell in their gift shop. We also worked with an architect to build custom sets, which will get featured in The Brick Architect (by Tom Alphin).
J: Remember it's people buying from you, not only the LEGO fans. So you need a double hook to succeed, where you have the LEGO fans but you also need fans of something else you offer. Last year we made a Golf set in LEGO, which is nice for the LEGO fans but also great for anyone who just loves golf.

What's coming up next for Constructibles?
J: We're preparing for the holiday season. Similar to last year, we're going to sell a custom holiday set that complements the new LEGO Holiday Train. This is the second year we've partnered with designer Miro78. Like I said, this is what keeps it fun. Now I can go on BrickLink, and go buy a bunch of parts to make them.
Exciting! We'll keep an eye out.
Take a Look at Constructibles™ Featured Lots